Vecchia via delle Cartiere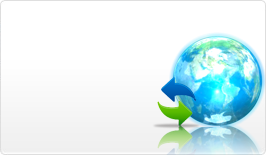 1h 30 min
"Vecchia via delle Cartiere"
Tourists' rate. If you've been here vote it!
0 votes to date
Ancient via delle Cartiere
From Piazza Caduti – Via Trieste walk up to the right along the panoramic path of Piè Costa as far as the crossroads, then go up to the left along Via Firenze until you get to the votive shrine with the tryptich on the council road . From the fountains in front of it go up the staircase to reach the council road above Pulciano, turn left and walk along the old asphalt road to Gaino for about 200 mt., as far as the bend. Leave the council road and take the ancient route of the papermills, which was used in 1700 to carry the paper on mules to the small port of Toscolano.
Soon after you reach the new council road to Gaino. Walk for about 100 mt. and turn left after the bend into a level dirt road. Go on as far as the crossroads where the path on the left goes downhill to the Valley of the Papermills – Maina. Turn left and follow upstream the river Toscolano , which flows on your right, as far as the new "Museo della Carta" (a visit is suggested). Then make your way back to Piazza Caduti through the historical centre of Toscolano.