STUDIO MEDICO - MEDICAL HELP - ARZT - Riva del Garda
STUDIO MEDICO - MEDICAL HELP - ARZT - Riva del Garda
Viale Rovereto, 122-124, Riva Del Garda (TN)

Tourists' rate. If you've been here vote it!
0 votes to date

MEDICAL HELP - ENGLISH SPEAKING PHYSICIAN - DOCTOR In Riva del Garda, Via rovereto Nr. 122-124, near Porto San Nicolò ( S. Nicolò Harbor). Open from Monday to Friday from 9:00 am until 12:00 am and from 17:00pm until 19:00pm. You can reach the physician in urgent case 24/7 at the following mobile phones: -Dr. Aiko U.Borchert, general practice +39 348 2602408 -Dr.Beate U. Gritschak, gynaecology and obstetrics, +39 340 3996963
Rating of Hotel Santoni

Map and direction informations from "Hotel Santoni" to "STUDIO MEDICO - MEDICAL HELP - ARZT - Riva del Garda"
Going with Public Transport?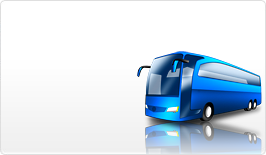 Click here for details on going trip
Click here for details on return trip
Back to Search Page
Back to Search Page