Campo di Concentramento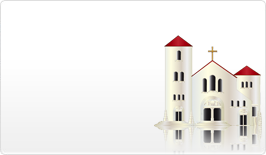 1h
"Campo di Concentramento"
Tourists' rate. If you've been here vote it!
0 votes to date
FIELD OF FOSSOLI
About six kilometers from Carpi, in the locality of Fossoli, you can still see the Camp built in 1942 by the Royal Army to imprison the enemy soldiers (Pg.73). In December 1943 the site was transformed by the Italian Social Republic into a concentration camp for Jews. From March 1944 it became a police and transit camp (Polizei und Durchgangslager), used by the SS as an antechamber to the Nazi Lager. The approximately 5,000 political and racial internees who passed through Fossoli had the Auschwitz-Birkenau, Mauthausen, Dachau, Buchenwald, Flossenburg and Ravensbrück camps as their destinations. Twelve convoys that were formed with the inmates of Fossoli, on the first to Auschwitz, February 22, also traveled Primo Levi who recalls his brief experience in Fossoli in the first pages of "If this is a man" and in the poem "Sunset in Fossoli ".
Fossoli was the national field of racial and political deportation from Italy.
Between 1945 and 1947 it was a field for "undesirables", a collection center for foreign refugees.
After the end of the war the Camp is used for civil purposes.
From 1947 to 1952 he was occupied by the community of the Little Apostles of Don Zeno Saltini who gave birth to Nomadelfia in Fossoli.
From 1954 to the end of the 60s, the Giulian and Dalmatian refugees arrived from Istria and founded the San Marco Village. Owned by the State, the Camp after 1970 falls into a state of neglect.
The opening at Carpi in 1973 of the Museo Monument to the Deportate prompted the Municipality to request the purchase of the area that, in 1984, was granted "free of charge" thanks to a special law.

Sports
Escursione sullo spettacolare Sentiero del Ponale
La Strada del Ponale offre una vista spettacolare sul Lago di Garda: una strada scavata nella roccia a picco sul lago, trasformata in anni recenti in sentiero pedonale e ciclabile, è una delle attrazioni del Garda trentino, ideale per passeggiate ed...
Dove:
Sentiero del Ponale Via Giacomo Cis Riva del Garda
Quando:
20 Apr 09:30 - 20 Apr 14:00
By: Velit
Nightlife
Coloriamo le Uova
Dopo il grande successo di settimana scorsa, riproponiamo l'evento COLORIAMO LE UOVA. Evento pasquale per i bambini - INIZIO SABATO ORE 12:00 In occasione della Santa Pasqua 2019, LA PIADINERIA di Riva del Garda, vuole riprendere la bella tradi...
Dove:
La Piadineria - Riva del Garda Riva del Garda
Quando:
20 Apr 12:00 - 20 Apr 15:00
By: La Piadineria - Riva del Garda
Music
Chocomusic – Musica per il palato
Chocomusic – Musica per il palato Seguiteci con un like Lago di garda eventi [https://www.facebook.com/Lago-di-garda-eventi-265238536988698/] Aiutaci a PROMUOVERE l'evento! Dopo che hai confermato la tua partecipazione, vai all'opzione "Condivid...
Dove:
Piazza Cesare Battisti, 38066 Riva del Garda TN, Italia piazza cesare battisti riva del garda 38066
Quando:
19 Apr 10:30 - 22 Apr 21:00
By: Lago di garda eventi
Nightlife
Piercing Walk In
PIERCER OSPITE - Nicole Barbieri, direttamente dallo studio Body Bag di Bologna. La modalità è quella del walk-in (piercing senza appuntamento, chi prima arriva non rischia di rimanere sprovvisto di nuovi fori!) La pecunia richiesta andrà da un ...
Dove:
Primus Studio Via Cavour Rovereto
Quando:
20 Apr 14:30 - 20 Apr 17:00
By: Primus Studio