Sentiero del Proech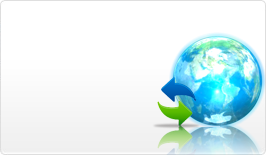 1h
"Sentiero del Proech"
Tourists' rate. If you've been here vote it!
0 votes to date
park at the car park of Piazzale Roma ( Maderno ) along the main road SS45 bis, cross the road and go up the staircase facing the lake. You climb a panoramic path as far as Montemaderno; when you reach the church of the SS. Faustino and Giovita (1) in Maclino, turn left into Via Belvedere and keep to the right passing under a typical archway in the historical centre of Maclino. Turn left at the fork and walk through olive groves down Via Rocchetta
(path 24) which leads to the valley of the Bornico. You can admire open fields with enchanting views over the lake. When you reach the Bornico stream follow it along its right bank into the valley and, going past a typical local oil mill, you get to Via Bornico. keep to the left until you reach the main road SS45 bis and walk along its edge on the lakeside gangway back to Piazzale Roma.

Sports
Trekking sulla terrazza del Garda. Il Monte Brione
Bellissimo e facile trekking sul Monte Brione in mezzo alla valle dei laghi con una vista strepitosa sul lago di Garda e le montagne circostanti. Il monte Brione grazie all'influenza del lago di Garda gode di una flora mediterranea ed è stato inoltr...
Dove:
Monte Brione Via Monte Brione Riva del Garda
Quando:
25 Apr 09:30 - 25 Apr 13:30
By: Velit
Culture
Arco - Spettacolo Scintille - 25 Aprile
SERATA ORGANIZZATA DA ANPI ALTO GARDA LEDRO e CANTIERE 26 DI ARCO *Ore 18:00 Incontro con il Prof. Pietro Basso sulle politiche della repressione *Ore 19:00 Aperitivo con djset *Ore 20:45 Spettacolo Scintille INGRESSO LIBERO *Ore 22:30 djset by Ma...
Dove:
Cantiere 26 Arco
Quando:
25 Apr 20:30 - 25 Apr 23:30
By: Teatri della Viscosa
Leisure
Family Bike al lago Bagattoli
A grande richiesta giovedì 25 aprile torna "Family Bike": biciclettata in compagnia a partire da Riva del Garda destinazione .... Lago Bagattoli. Si partirà da Riva del Garda dal negozio Leoni Cicli alle ore 9.15, si pedalerà in ciclabile per Arco...
Dove:
Tomorrow · 9–19°C Thunderstorms and Rain Via Fiume Riva del Garda
Quando:
25 Apr 09:00 - 25 Apr 17:00
By: Sat Riva del Garda
Nightlife
Milonga Rock - Pomeridiana ore 18-23. TDj Graziano
Milonga all'Academia. In occasione della Festa della Liberazione Milonga pomeridiana "hippy" con "tande di cortine Rock anni '65-'75" ore 18-23. Per chi desidera rivivere quel periodo può ripescare dal baule dei ricordi qualche camicia o pantalo...
Dove:
Sala Danza dell'Academia - Via della Repubblica - Bolognano di Arco -Tn Via della Repubblica Arco
Quando:
25 Apr 18:00 - 25 Apr 23:00
By: Academia de Tango - Trentino
Marco Pandolfi è presente da venti anni sulla scena blues italiana suonando alle più importanti manifestazioni della penisola e guadagnandosi la stima dei maggiori musicisti blues in Italia e all'estero.
Dove:
Nuovo 900 da Lucio Via Gazzoletti Riva del Garda
Quando:
25 Apr 21:30 - 25 Apr 23:30
By: Nuovo 900 da Lucio