Wellness Limon
Wellness Limon
Via Lungolago Conca d'oro 11, Torbole sul Garda

Tourists' rate. If you've been here vote it!
0 votes to date
Photo Gallery
Map and direction informations from "Hotel Santoni" to "Wellness Limon"
Going with Public Transport?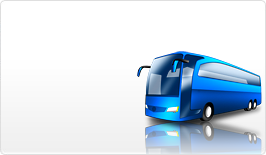 Click here for details on going trip
Click here for details on return trip
Back to Search Page
Back to Search Page

Food
Cena indiana di beneficenza
Per stare insieme per ringraziare per condividere per donare a chi ha bisogno vi offro di passare una serata con me gustandoci una cena con menu' indiano (speziatissimo!): Chana Masala Aloo Gobi Dhal Chapati Riso e dolcetti alle rose e ai pistacch...
Dove:
Arco Yoga via Scuderie 4 Arco 38062
Quando:
15 Dec 19:00 - 15 Dec 22:00
By: Giulia Mindful Yoga
Music
Il Tamburo del Sole in concerto
Il Ristorante La Zucca presenta Il Tamburo Del Sole in Concerto - Musica klezmer e dell'europa dell'est eseguita dai bravissimi artisti Rossana Caldini : violino viola voce Ivano Chistè : basso mandolino flauti armonica chitarra Cristian Fontana ...
Dove:
La Zucca - Dro - TN via della filanda 9 Drò 38074
Quando:
15 Dec 20:30 - 15 Dec 23:30
By: La Zucca - Dro - TN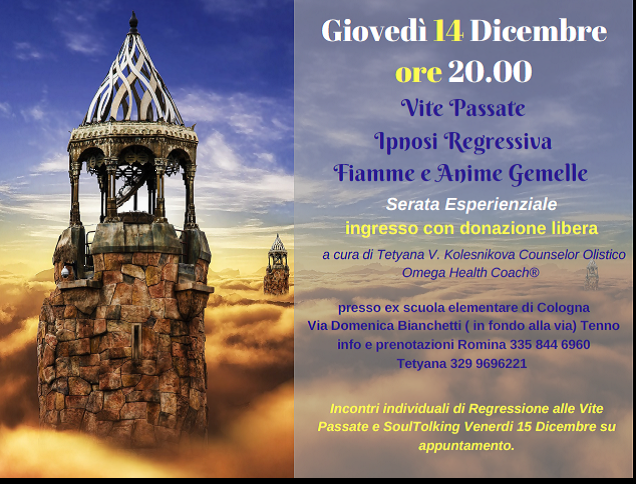 Leisure
SESSIONI INDIVIDUALI Vite Passate, Ipnosi Regressiva e Anime Gemelle
SESSIONI INDIVIDUALI PREVIA PRENOTAZIONE VITE PASSATE IPNOSI REGRESSIVA * La ruota della Samsara ( Vite Passate) *Ti piacerebbe scoprire chi eri nella vita/e passate vite paralleli e quali dinamiche ti legano ad un nodo karmico/magnetico ..  a vo...
Dove:
Ex scuola elementare di Cologna via D. Bianchetti Gavazzo di Tenno 38060
Quando:
15 Dec 10:00 - 15 Dec 17:00
By: Romina Zucchi
Food
Barolo al bicchiere: brindisi dalle Langhe
Un evento dedicato a tutti gli amanti del vino, questo venerdì vi portiamo in gita nella langa del Barolo, uno dei vini italiani più famosi al mondo. Una degustazione, un brindisi, con l'azienda Fontanafredda e alcune chicche d'assaggiare per prep...
Dove:
Sol&luna food&drink bar - arco via s.caterina, 40 Arco 38062
Quando:
15 Dec 18:00 - 15 Dec 21:00
By: Sol&luna food&drink bar - arco
Culture
AperiFashion con Dj Emi 2.0 - CorTank Outlet
CORTANK OUTLET TEMPORARY FASHION OUTLET 30 giorni di vendita di abbigliamento e accessori esclusivamente Made in Italy, provenienti da showroom, sfilate e campionari ❤️???? affrettatevi ????????. Vi aspettiamo dal 7 dicembre al 7 gennaio ???? ...
Dove:
CorTank Outlet Via Santa Caterina, 101B Arco 38062
Quando:
15 Dec 17:00 - 15 Dec 21:00
By: Eventi 2.0