Funivia Malcesine Monte Baldo
Funivia Malcesine Monte Baldo
via Navene Vecchia 12, Malcesine (verona)

Tourists' rate. If you've been here vote it!
0 votes to date

 Mount Baldo is an extraordinary open-air gym, with views over Lake Garda, the Po Valley, and the Pre-Alps of Veneto and Lombardy, where sports enthusiasts, from novices to the most expert, can practice their favourite sports. There is a host of routes of different levels available for hikers and excursionists: from easy walks from the station uphill of the cableway, to the high water at Malcesine, to more difficult climbs up to Mount Altissimo (2h 40 minutes), the Telegrafo Refuge (3h 30 minutes), or the Bocca di Navene Refuge (1 hour). Then there are the descents to San Michele (2 hours) and Prai (45 minutes). A few minutes' walk is all that is needed to reach the Prà Alpesina chairlift from the cableway. This goes down to the malghe where it is possible to savour locally produced speciality cheeses and cold meats. A constant feature of every route is the beauty of the surroundings and the splendid views over Lake Garda, the Brentonico - la Polsa plateau and the Venetian Pre-Alps. It is always advisable to remember that Mount Baldo has high altitudes and an authentic mountain environment and, for this reason, suitable clothing and shoes should be worn. As well as easy hikes and difficult climbs, Mount Baldo is the ideal place for cyclists and lovers of free flight. Using the new cableway, it is possible to take a bicycle with you and once you have arrived up on the mountain, you will find more than 40 km of paths, dirt tracks and roads covering its length and breadth, as far as the banks of Lake Garda. Do not forget to check the times for cableway journeys reserved for cycle transport.
Rating of Hotel Santoni

Map and direction informations from "Hotel Santoni" to "Funivia Malcesine Monte Baldo"
Going with Public Transport?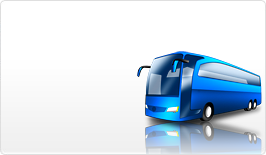 Click here for details on going trip
Click here for details on return trip
Back to Search Page
Back to Search Page