Supermarket della Calzatura
Supermarket della Calzatura
Via Strada Gardesana Occidentale, 11/A, Dro

Tourists' rate. If you've been here vote it!
0 votes to date
The "Supermarket della Calzatura" (Footwear Supermarket) started in the sixties planed by Mr. Bonani Gaetano supported by his wife Mrs. Andreina. Thanks to his previous and well-known chapman skills the shop immediately gains prestige.
The shop earned the customers consent thanks to the seriousness and competence of the commercial offer which has been aimed to satisfy the customer's needs. From year to year the continuation of the activity maintain the peculiarity of being managed by the family; it is in the shop that the son of Gaetano learns and carries on the father's job.
Bonani Gaetano died in 1985.
The activity has been carried on by the wife ant the son Maurizio and later it improves with the set up of three new stores.
Up to and including today the "Supermarket della Calzatura" (Footwear Supermarket) is well-known and appreciated by the most demanding customers and it is a landmark for the north part of lake Garda and for all Trentino Alto Adige. It is also a renowned destination of foreigners which pour in the lake Garda area during all the year round.
In our stores You can find shoes of first-class make for men, women and kids without forgetting our sport footwear, football boots, trekking, luggage, leatherware departments and a fine assortment of footwear at a bargain sale.
Everything with a particular attention to quality/price ratio.
Other Shops:
Riva del Garda: Viale Roma, 20 - tel. 0464 555251
Arco: Shopping Center - Centro Poli - Via S. Caterina, 78 - tel. 0464 514807
Photo Gallery
Map and direction informations from "Hotel Santoni" to "Supermarket della Calzatura"
Going with Public Transport?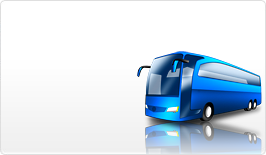 Click here for details on going trip
Click here for details on return trip
Back to Search Page
Back to Search Page