Santuario Madonna Del Perello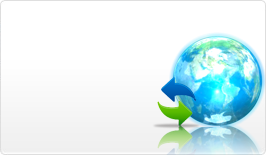 circa 1 ora
"Santuario Madonna Del Perello"
Tourists' rate. If you've been here vote it!
1 votes to date
Directions to get to Perello's shrine
This is going to take you approximately 45-50 minutes
Take the street situated in front of the hotel (via Purito)

cross the street at the crossroad and take that street( Via Bergamo)

Turn left after 100 meters and take the road that runs along the Generale Osio park

continue along this street for further 200 meters (Via Generale Osio)

take the narrow path that you find on your right

take the opposite street (Via Salmezza)

continue on that road (Via Perello) that leads to a soccer field (you will find a sports complex on your way to the soccer field)

you will find a path at the far end of the soccer field that leads to Perello's shrine.
The history of Perello's shrine
the apparition of Virgin Mary, the unbelievable growth of an olive tree on an arid log and the beginning of the construction of the shrine in Perello are dated back 1413 in the middle age.
Wise old men say that Rigosa's inhabitants didn't want to build the shrine on the chosen site, because it was too uncomfortable and therefore they began to build it on another site, which was set apart, but easily reachable. However The Virgin Mary began to carry stones on the place she chose and inhabitants, without hesitating, brought them back on their chosen site.
These facts went on for several days and The Virgin Mary imposed her will and the shrine was built where she wanted.