Santuario Madonna Del Perello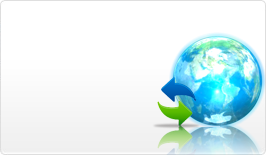 circa 1 ora
"Santuario Madonna Del Perello"
Tourists' rate. If you've been here vote it!
1 votes to date
Directions to get to Perello's shrine
This is going to take you approximately 45-50 minutes
Take the street situated in front of the hotel (via Purito)

cross the street at the crossroad and take that street( Via Bergamo)

Turn left after 100 meters and take the road that runs along the Generale Osio park

continue along this street for further 200 meters (Via Generale Osio)

take the narrow path that you find on your right

take the opposite street (Via Salmezza)

continue on that road (Via Perello) that leads to a soccer field (you will find a sports complex on your way to the soccer field)

you will find a path at the far end of the soccer field that leads to Perello's shrine.
The history of Perello's shrine
the apparition of Virgin Mary, the unbelievable growth of an olive tree on an arid log and the beginning of the construction of the shrine in Perello are dated back 1413 in the middle age.
Wise old men say that Rigosa's inhabitants didn't want to build the shrine on the chosen site, because it was too uncomfortable and therefore they began to build it on another site, which was set apart, but easily reachable. However The Virgin Mary began to carry stones on the place she chose and inhabitants, without hesitating, brought them back on their chosen site.
These facts went on for several days and The Virgin Mary imposed her will and the shrine was built where she wanted.

Sports
Escursione sullo spettacolare Sentiero del Ponale
La Strada del Ponale offre una vista spettacolare sul Lago di Garda: una strada scavata nella roccia a picco sul lago, trasformata in anni recenti in sentiero pedonale e ciclabile, è una delle attrazioni del Garda trentino, ideale per passeggiate ed...
Dove:
Sentiero del Ponale Via Giacomo Cis Riva del Garda
Quando:
20 Apr 09:30 - 20 Apr 14:00
By: Velit
Nightlife
Coloriamo le Uova
Dopo il grande successo di settimana scorsa, riproponiamo l'evento COLORIAMO LE UOVA. Evento pasquale per i bambini - INIZIO SABATO ORE 12:00 In occasione della Santa Pasqua 2019, LA PIADINERIA di Riva del Garda, vuole riprendere la bella tradi...
Dove:
La Piadineria - Riva del Garda Riva del Garda
Quando:
20 Apr 12:00 - 20 Apr 15:00
By: La Piadineria - Riva del Garda
Music
Chocomusic – Musica per il palato
Chocomusic – Musica per il palato Seguiteci con un like Lago di garda eventi [https://www.facebook.com/Lago-di-garda-eventi-265238536988698/] Aiutaci a PROMUOVERE l'evento! Dopo che hai confermato la tua partecipazione, vai all'opzione "Condivid...
Dove:
Piazza Cesare Battisti, 38066 Riva del Garda TN, Italia piazza cesare battisti riva del garda 38066
Quando:
19 Apr 10:30 - 22 Apr 21:00
By: Lago di garda eventi
Nightlife
Piercing Walk In
PIERCER OSPITE - Nicole Barbieri, direttamente dallo studio Body Bag di Bologna. La modalità è quella del walk-in (piercing senza appuntamento, chi prima arriva non rischia di rimanere sprovvisto di nuovi fori!) La pecunia richiesta andrà da un ...
Dove:
Primus Studio Via Cavour Rovereto
Quando:
20 Apr 14:30 - 20 Apr 17:00
By: Primus Studio