Piz Boe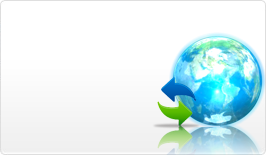 7 ore
"Piz Boe"
Tourists' rate. If you've been here vote it!
16 votes to date
Difficoltà : Difficult
The journey : 7 hrs
The difference : 300m. ascent and 1500 m. descent.
Point of Departure : Passo Pordoi
Place of arrival : Hotel Lupo Bianco
The highest point : 3152 m.

The description of the route :
By bus or own car to Passo Pordoi and here by gondola to Sass Pordoi. On foot down to the col , across the plateau and then along the equipped trail as far as Rifugio Capanna Fassa at Piz Boè, 3152 m. From here descend the opposite slope as far as the rifugio Boè, then follow the indications for Val Lasties . Once at pian Sciaveneis take path 647 and descend to the Lupo Bianco Hotel.

Sports
Full Moon - Trekking Sullo Stivo
Appuntamento del mese ormai ufficiale. Andiamo a toccare quasi con le mani la grande luna ????. Camminata con la nostra donna di cuori ❤️ Rita Savino ci troviamo al parcheggio della località Sant'Antonio (sopra il passo di Santa Barbara), da qu...
Dove:
Via San Antonio, 36030, Santa Barbara, TN Ronzo-Chienis
Quando:
19 Apr 18:00 - 19 Apr 23:59
By: Gruppo Podistico Sat Arco
Sports
Ritrova il tuo centro di Pace con la Meditazione sonora
Tecnica tibetana antichissima tra le più potenti ed efficaci. Vengono utilizzati sia il canale vocale per creare uno spazio di pace interiore sia movimenti molto lenti e quasi impercettibili per ritrovare il proprio centro e la propria serenità. Ot...
Dove:
Via Cesare Battisti Arco
Quando:
19 Apr 19:30 - 19 Apr 21:00
By: Centro Olistico PRIYA di Silvia Cancellieri - Operatrice Olistica
Culture
Primo approccio alla corsa - 5 KM -
Ed ecco qui la nostra proposta per questo venerdì, un uscita super easy nei pressi di Arco. Cosa vuol dire, faremo 5 km o poco più, il giro prevede tratti in leggera salita, non sarà tutto pianeggiante ma questo non deve essere un blocco ma bensì...
Dove:
Via Guglielmo Marconi Arco
Quando:
19 Apr 18:30 - 19 Apr 19:30
By: Gruppo Podistico Sat Arco
Music
Chocomusic – Musica per il palato
Chocomusic – Musica per il palato Seguiteci con un like Lago di garda eventi [https://www.facebook.com/Lago-di-garda-eventi-265238536988698/] Aiutaci a PROMUOVERE l'evento! Dopo che hai confermato la tua partecipazione, vai all'opzione "Condivid...
Dove:
Piazza Cesare Battisti, 38066 Riva del Garda TN, Italia piazza cesare battisti riva del garda 38066
Quando:
19 Apr 10:30 - 22 Apr 21:00
By: Lago di garda eventi
Culture
Inaugurazione mostra | Armate in miniatura
ARMATE IN MINIATURA COLLEZIONI DEL MUSEO DELLA GUERRA Nella cornice dell'edificio dell'ex colonia Pavese, affacciato sul lago di Garda, il Museo della Guerra realizza a Torbole una mostra dedicata al modellismo militare. La mostra propone una s...
Dove:
Via della Lòva, 38069 Nago-Torbole TN, Italia via della lòva nago-torbole 38069
Quando:
19 Apr 17:00 - 19 Apr 19:00
By: Associazione Raggruppamento SPA