Sanico- Ortello - S.Urbano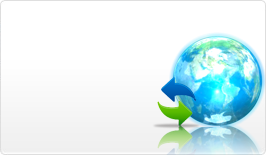 2h 30 min
"Sanico- Ortello - S.Urbano"
Tourists' rate. If you've been here vote it!
0 votes to date
Leave the main road SS45 bis at the bridge of Toscolano and drive up the the council road to Montemaderno as far as Sanico. Park outside the hamlet and continue on foot along the steep council road until you get to the viewpoint of the cross of Ortello (30 mins.). Walk on to S.Urbano: you will go past the crossroads to Vesegna, the one to Malga Valle (1 hour) and then the building which was used in old times to rest horses . After about 100 mt. you reach the Chapel of S.Urbano (872 mt.). You may come across deers, roe deers, squirrels, jays and pied woodpeckers on the way. Continue for about 20 mt. and at the fork turn left to the "Pirello – Rifugio Pirlo". After another 30 mt. turn left again to the pass "Buellino (path 23-13) Sanico – San Michele".
On your way downhill you pass a typical ancient rural building and then you reach the pass of the Buellino, which offers stunning panoramic views of the ridges of Mount Pizzoccolo on one side and of the promontory and the lake on the other side. From there go down to the left to "Sanico – Magnico-Vesegna" (path 23) until you get to the century-old chestnut woods of Vesegna (1.45 hrs.). Continue along a panoramic dirt lane as far as the stream Bornico, cross it and proceed to the junction with the Bassa Via del Garda. Turn left and continue to the villa of Rosei. Once there, keep to the left and make your way back to Sanico.