Archesane-Spino-Verves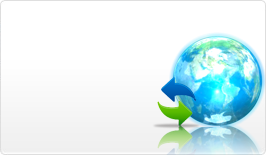 4h
"Archesane-Spino-Verves"
Tourists' rate. If you've been here vote it!
1 votes to date
Take the path at Palazzo di Archesane which ,with a rise of 350 m., takes you to Passo dello Spino in about one hour. Once there you will see the fork which on your left leads to the peak of Mount Pizzoccolo in 1.2 h. You continue on the right to the Rifugio Pirlo.
On the way you will notice the staring point of a short but quite difficult rock – climbing route (the use of proper climbing shoes is recommended to those wishing to try it). After the flat ground you see on your right
the fork to Fobbiola – Degagna.
Take the path downhill and you reach another fork after about 1 km. Keep to the right to Dosso Ververs and right again at the fork signposted Selva Oscura.
You will spot the remains of a wall and a casemate.
The path runs along the ridge between the valley of Campei and the valley of Archesane with a fine view of the northern fortification of Mount Pizzoccolo, which was made during the First World War.
The remains of some machine-guns posts and of a well-preserved trench are still to be seen there. Walk to the end of the trench, which offers a panoramic point . Make your way back to the Passo dello Spino (Spino Pass). On your way downhill back to Palazzo di Archesane you will see on your left, near a pic-nic area, the sign Itinerario Forestale Valle di Archesane. Follow this path which, through Pradalai, will take you back to the Palazzo di Archesane. You are recommended to follow the signs marked Itinerario forestale.

Culture
Laboratorio coreografico Tribal fusion- Bollywood
6 incontri a martedì alterni a partire dal 7 maggio e fino al 9 luglio - dalle 18.00 alle 19.30 presso la nostra sede all'Opificio delle Idee a ROVERETO. Lavoriamo ad una coreografia indianeggiante a metà tra lo stile TRIBAL E IL BOLLYWOOD. Dress...
Dove:
Next Week · 12–22°C Rain Showers rovereto 38068
Quando:
21 May 18:00 - 21 May 19:30
By: Francesca Miceli Lilith
Sports
SUP Yoga Malcesine
Board. Breath. Yoga. Stand up paddle-boarding, or SUP, and yoga have much in common. Both practices are invigorating, strengthening, and demand balance, focus, and a searching for inner peace. It's no surprise that SUP yoga, or yoga on a standup ...
Dove:
Next Week · 13–21°C Heavy Thunderstorm Via Gardesana Orientale Malcesine
Quando:
21 May 17:00 - 21 May 18:30
By: Wwwind Square Malcesine - The High Wind Center
????​????​????​????​????​????​ì 21 ????​????​????​????​????​????​ l'appuntamento con la SOCIAL DANCE è allo Smart Lab - Centro Giovani Rovereto [https://www.facebook.com/smartlabrovereto/]. Ti aspettiamo per mettere in pra...
Dove:
Smart Lab - Centro Giovani Rovereto Viale Trento Rovereto
Quando:
21 May 21:00 - 21 May 23:30
By: Swing Dance Trento
Culture
Ho una fame Che Mi mangerei
HO UNA FAME… Che Mi MANGEREI (quello che ci passa per la bocca) Quanti tipi di fame abbiamo ? A volte ragioniamo di pancia ed altre mangiamo con la testa. Ci sono grandi vuoti nei nostri visceri e ognuna/o di noi sa che non si tratta solo dell...
Dove:
via Rialto, 47, 38068 Rovereto, Italy Via Rialto Rovereto
Quando:
21 May 20:30 - 21 May 22:30
By: Libreria piccoloblu
Food
Filosofi a banchetto: piaceri del corpo o nutrimento dell'anima?
Il BANCHETTO ERA UN MOMENTO FONDAMENTALE DELLA VITA SOCIALE GRECA, luogo di piacere e di riflessione dove si sviluppava la memoria collettiva. La dimensione comunitaria del pasto e il consumo comune del cibo producevano tra i commen-sali una sorta ...
Dove:
Fondazione Caritro Rovereto Piazza Del Ben Rovereto
Quando:
21 May 17:00 - 21 May 19:00
By: Accademia Roveretana degli Agiati