Archesane-Spino-Verves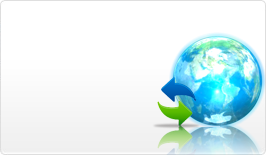 4h
"Archesane-Spino-Verves"
Tourists' rate. If you've been here vote it!
1 votes to date
Take the path at Palazzo di Archesane which ,with a rise of 350 m., takes you to Passo dello Spino in about one hour. Once there you will see the fork which on your left leads to the peak of Mount Pizzoccolo in 1.2 h. You continue on the right to the Rifugio Pirlo.
On the way you will notice the staring point of a short but quite difficult rock – climbing route (the use of proper climbing shoes is recommended to those wishing to try it). After the flat ground you see on your right
the fork to Fobbiola – Degagna.
Take the path downhill and you reach another fork after about 1 km. Keep to the right to Dosso Ververs and right again at the fork signposted Selva Oscura.
You will spot the remains of a wall and a casemate.
The path runs along the ridge between the valley of Campei and the valley of Archesane with a fine view of the northern fortification of Mount Pizzoccolo, which was made during the First World War.
The remains of some machine-guns posts and of a well-preserved trench are still to be seen there. Walk to the end of the trench, which offers a panoramic point . Make your way back to the Passo dello Spino (Spino Pass). On your way downhill back to Palazzo di Archesane you will see on your left, near a pic-nic area, the sign Itinerario Forestale Valle di Archesane. Follow this path which, through Pradalai, will take you back to the Palazzo di Archesane. You are recommended to follow the signs marked Itinerario forestale.