Ortello-Pizzocolo-S. Urbano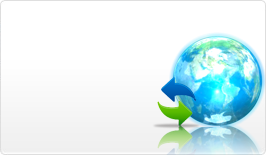 4h 50 min
"Ortello-Pizzocolo-S. Urbano"
Tourists' rate. If you've been here vote it!
2 votes to date
Leave the main road SS45 bis near the bridge of Toscolano, go up the council road of Montemaderno as far as Sanico and on to the Croce di Ortello where, a little further on, you can parka long the road leading to Malga Valle – Pizzoccolo. Climb the path signed 11-5, go past the Valle Marasina and go straight on following the red and white trail signs as far as Malga Valle .
Keep to the path no.11 as far as the ridge, then continue on the right along the path no.5 until you get to the top of Mount Pizzoccolo (bivouac and small church) where you can enjoy a bird's eye view of almost the whole lake as far as Sirmione.
Make your way back along the path no.5 as far as the fork which on the right leads to the Alpine hut Spino (alternative route for those going to the Rifugio Spino: follow the trail sign "G.Pirlo – Passo di Spino 5-8" going down path no.5 first and then no.8 as far as the Pirello, turn left and then take the path no.6 until you reach S.Urbano).
Keep to the left and continue along the path no.23 going down through the Prade, as far as the Alpine bivouac Cà da Prada at Navazì (1117mts.a.s.l.) and go downhill to reach the Cappella S.Urbano (872 mts. a.s.l.). Continue on the left back to your car.

NB: TO EXPERIENCED EXCURSIONISTS
When you reach the fork signed "Bivio per il sentiero no.27" at Valle della Prera, take the path signposted no.27a and climb up to the eolian solar lighthouse on the top of the Pizzoccolo.