Bombai-Vigole-Sanico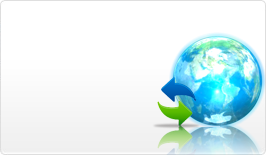 1h 30 min
"Bombai-Vigole-Sanico"
Tourists' rate. If you've been here vote it!
0 votes to date
Take the road to Maclino from the Piazza del Ponte of Toscolano. After about 200 mt. take the steep asphalt lane on the right. When you reach the fork keep climbing and a little beyond the site of the municipal waterworks turn left into a dirt lane . After about a few hundred metres you reach a gate to the left of which you will make out the track of your path. Follow it and go into the dell of Bombai.Cross the small bridge over the stream to reach the right-hand side of the dell. Continue uphill and at the fork take the left to reach a fine panoramic point, walk back and continue along the path as far as the hamlet of Vigole. Go past the fountain in the small square and you see the tiny church of Vigole. Climb on along the cobbled lane as far as Rosei and keeping to the right you will reach a votive shrine near the village of Sanico. Take the downhill cemented lane to the right of the shrine and walk all the way back to your starting point. You will see the small church of S. Martino(1) on the way , which is worth a visit.

1 A little below the hamlet of Sanico, near the fields of S.Martino, there is a small hill with a graveyard where the dead of the municipality of Maderno used to be buried until the end of 19th century. In the middle stands a small church dedicated to S.Martino from Tours with a small room annexed to it. It was built in an ancient hermitage and made out of a round tower, probably dating back to Roman times, which was used to shelter the inhabitants from the raids of the mountain populations who couldn't come to terms with the Latin peole. Thanks to its secluded position it was used as a lazaret during plagues up to the end of 17th c. From 1617 to 1748 it was the home to hermits who were forbidden access from 1751.