Valle delle Cartiere-Sentiero medio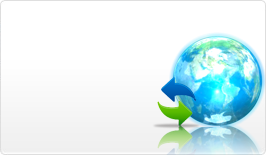 1h 45 min
"Valle delle Cartiere-Sentiero medio"
Tourists' rate. If you've been here vote it!
0 votes to date
Valley of Papermills- Medium -Lenght Route
Leave the main road SS45 bis near the bridge of Toscolano and drive into the Valle delle Cartiere (Valley of the Papermills).
Leave your car at the car park and continue on foot along the charming dirt road past the Centro d'Eccellenza(1) at Maina Inferiore until you reach the bridge at Maina Superiore , seat of the Trout Fishing Reserve. Cross the bridge and take the path on the left, which goes up the western side of the valley. When you reach the crossroads turn left towards a lime kiln. You continue on an almost level ground which allows a nice panoramic view over the valley and Mount Castello. When you reach the cemented road from Sanico follow it downhill as far as a votive shrine by a steep bend.
Take the asphalt road on the left back to your starting point, which you will reach after a few hundred metres.

1 Museum of the Paper on paper manufacturing. In 19 rooms situated in the basement, on the ground foor and on the first floor exhibit ancient machinery as well as historical documents. Multimedia equipment in the rooms allow you to penetrate the world of paper. You will also see the pestles, the vats, the retting vats, the presses and the rooms where the sheets were dried, sized, glazed and stacked. Of particular interest is the room where a former worker of the papermill shows how a paper sheet was produced.

Music
Chocomusic – Musica per il palato
Chocomusic – Musica per il palato Seguiteci con un like Lago di garda eventi [https://www.facebook.com/Lago-di-garda-eventi-265238536988698/] Aiutaci a PROMUOVERE l'evento! Dopo che hai confermato la tua partecipazione, vai all'opzione "Condivid...
Dove:
Piazza Cesare Battisti, 38066 Riva del Garda TN, Italia piazza cesare battisti riva del garda 38066
Quando:
19 Apr 10:30 - 22 Apr 21:00
By: Lago di garda eventi
Music
Pasquetta Open Air w/ DJs all day long and Grill Party
????PASQUETTA OPEN AIR ???? ????12H Non Stop Music w/ Guest and Resident Djs ???? Vegetarian Friendly Grill ???? Free Entry ******************************* ???? DJS LIST ???? ◦ Marcello Orlandi // Vinyl // Italo Disco, Punk, Reggae ◦ Dj Cagion...
Dove:
Cantiere 26 Arco
Quando:
22 Apr 12:00 - 22 Apr 23:45
By: Cantiere 26
Fairs
BASE - Multi-pitch route climbing course [3 half day]
Are you looking for a new challenge beyond bolted rock or to experience the wilder and more natural areas to climb in? Then join one of our multi pitch courses. This excursion can be designed individually, and is ideal for adventure and sport-climbi...
Dove:
Via Guglielmo Marconi Arco
Quando:
22 Apr 14:00 - 22 Apr 18:00
By: Mmove
Food
Velikonoce na ferratách v okolí Lago di Garda
Lago di Garda [https://www.facebook.com/lagodigardaorg/] – ráj vyznavačů snad všech outdoorových aktivit, samozřejmě i via ferratistů. Na Gardě, především v jejím severním okolí, Tě čeká pět lezecky pestrých dní na #viaferraty ...
Dove:
Garda Trentino Via Fabio Filzi Riva del Garda
Quando:
18 Apr 15:00 - 22 Apr 15:00
By: Lukymountain
Sports
Nella Gola del Lupo - Trekking su percorsi della Grande Guerra
Un percorso tematico, uno dei più entusiasmanti, dedicato alla grande guerra. Percorreremo quella che gli austro ungarici chiamavano la "Gola del Lupo" dove tra alte pareti di roccia gli austroungarici scavarono trincee e profondi ricoveri. Dur...
Dove:
Serrada, Trentino-Alto Adige, Italy serrada
Quando:
22 Apr 09:30 - 22 Apr 13:30
By: Velit