Piscina Comunale ā€œEnrico Meroniā€
Piscina Comunale ā€œEnrico Meroniā€
Piazza Maria Contini, 5, Riva del Garda

Tourists' rate. If you've been here vote it!
0 votes to date
Indoor swimming
Individual swimming courses for children, adults, pregnant women, groups and aquagym classes are held by qualified federal instructors and coaches. The 25-metre regulation pool has 6 lanes and a paddling pool for children and there is a mobile elevator for disabled swimmers, which makes it completely accessible to the disabled.
The pool was fitted with a revolutionary new water purification system with a UV debacterization process, which means there is no longer any unpleasant chlorine smell.
closed 29.06 > early September 2013 (open Swimming pool Arco - Prabi)
Info SportCamp estivo: www.amicinuotoriva.it/sportcamp.php
Photo Gallery
Map and direction informations from "Hotel Santoni" to "Piscina Comunale ā€œEnrico Meroniā€"
Going with Public Transport?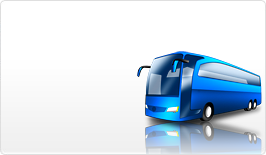 Click here for details on going trip
Click here for details on return trip
Back to Search Page
Back to Search Page